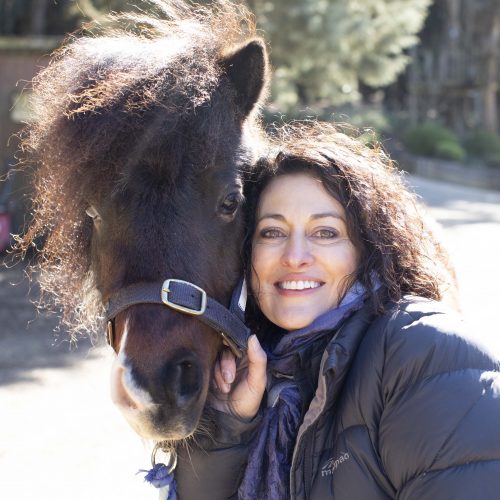 Senior Clinical Psychologist
Doc.Clin.Psych, M.Clin.Psych, B.Psych (Hons) | Registration PSY1176554
Anna has worked with children, young people and families for over 20 years in both government and non-government organisations. She has strong skills in the assessment, diagnosis and treatment of children and young people presenting with psychiatric, emotional and behavioural problems, and in assisting parents implement parent management strategies.
Anna is committed to supporting families with the difficult challenges they often face, and in doing so, helping children to re-engage with ordinary everyday childhood tasks.
Anna has combined her many years in clinical practice with her passion for horses to create the heads and tails approach. This pioneering process embraces the qualities that horses offer with the unique ability of children and young people to create change.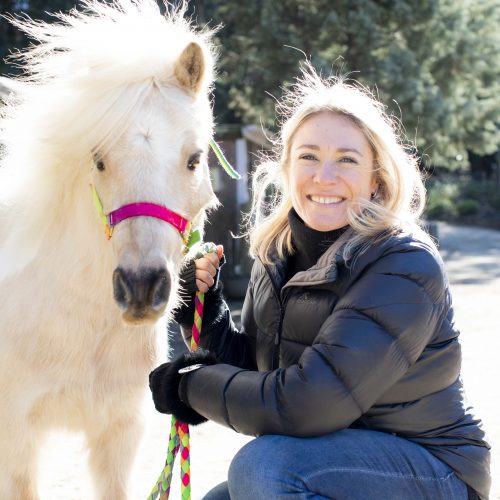 EAL Practitioner, EPI Model | EAGALA Certified | Equestrian Coach + Educator | Cert IV Workplace Training & Assessment
Emma has been working with people and horses for almost 20 years. The unique characteristics of the Heads and Tails Program allows Emma to combine her extensive experience in horse behaviour and communication with the emerging field of Equine Psychotherapy.
Emma is passionate about horses and how they can relate to children, young people and adults supporting the development of self awareness, communication and problem solving with positive learning experiences that last a lifetime.
MA Psychology (Clinical) | PSY0001369997
Sara Ahmed joined the Heads & Tails tails team in 2019 and living on the land but not to her passion in helping others. Sara's care and wish, is to help others learn from their experience, to develop self-awareness by being present and to grow.
She has worked privately in the Blue Mountains and in the public health system in hospitals; community health and mental health settings.
Having the opportunity to work alongside animals and horses at Heads & Tails is closer to nature and to her heart. She has a broad experience working with children, young people, adults and older adults struggling within themselves with managing emotions as well as relationships, school, study, work, and adjusting to change in health, situation and life.
Registration PSY0002174323
M.ClinPsych, BA(Psych), BA(Hons)Psych, BEd
MAPS
Kat is passionate about working with young people to help them develop, grow, and build skills which will help them through challenges that they may face. Kat has been around horses her whole life and recognises the role and value that animals bring to therapy.
Kat has experience working with children with Autism Spectrum Disorder and anxiety, and young persons who require behavioural support in schools.
She graduated with a double degree from Macquarie University in Psychology and Primary Education and first class Honours in Psychology from Western Sydney University. Kat has also completed her Masters of Clinical Psychology in 2019.
Registration Number: PSY0002105704
M.Clin.Psych, B.A, PG.Dip.Psych, PhD Candidate
Isabel is passionate about providing evidence-based psychological interventions to support young people and their families. She has a background in neuropsychology and psychiatry research, as well as lifelong personal and professional experience with horses and animals.
Isabel has completed her Masters of Clinical Psychology with Distinction in 2019, and is now a PhD candidate at Western Sydney University. She also completed a Bachelor of Arts and Postgraduate Diploma of Psychology with Distinction at Western Sydney University. Isabel has experience working with culturally diverse child, adolescent and adult populations across both public and private sectors, and has a special interest in mood disorders and perinatal mental health.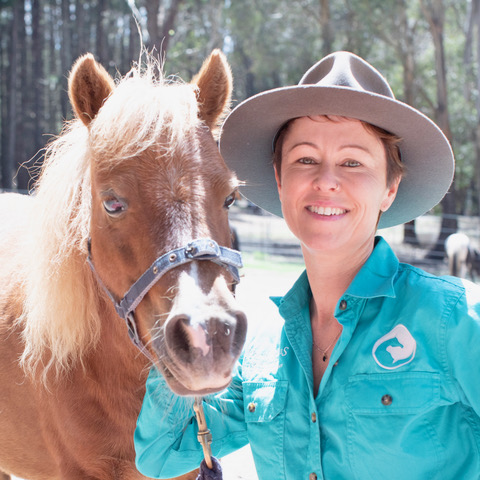 Michelle joined the Heads & Tails team in 2020. She has developed a keen interest in trauma and trauma recovery since completing her Masters in Social Work (Qualifying). She has a special interest in assisting and supporting children to grow and flourish into young adulthood and beyond.
Michelle has a love of horses, developed in a childhood spent on a farming property; and has experience, and understanding of, the profound impact our relationships with fellow animals can have.
Michelle has a deep passion to assist children to reach and express their full potential, and believes that working with animals in a therapeutic setting is an ideal catalyst for lasting change.
Michelle has experience in the child protection, aged care and counselling.